What can Freemore Audio Video Suite do?
Audio converters to convert audio files;
Video converters to make your videos portable;
Audio recording/editing software for easy audio creation;
CD/DVD/ISO tools for sharing & backup your work;
YouTube software to enjoy YouTube on Any Devices;
PDF & OCR tools to easily convert, copy & send your documents;
Online radio & TV players to enjoy online media resources;
Image tools to create slideshow & animated GIF;
100% Free & Easy!
Freemore Audio Video Suite
is a practical collection of FreeMoreSoft products that includes a number of necessary tools for your
video/audio/CD DVD/image/document creation, enhancement, backup & sharing
. If you are a multimedia journalist, teacher/student, artist, designer or just an enthusiast fan, this package is the top choice to make everything easy. It also provides documentation solutions to
handle PDF documents
.
Free Multimedia/Documentation Creation Software Package to Simplify Your Video/Audio/Disc/Image/Document Work
Freemore Audio Video Suite provides almost any tools that you may need in your multimedia creation: It helps you to convert between almost a vast number of video & audio formats; the audio recording & enhancement are never easier; with the ringtone software, you can create the ringtone from your music collections; the CD/DVD/ISO tools make audio/video/ISO burning and backup easy like a charm; you may download & convert YouTube videos to any of your portable devices; the online radio & TV players give you the opportunity to know everything happening in every corner of the world; the image tools help you to make slideshow accompany with music & create GIF animation from video; the documentation software allows you to easily backup, convert and distribute your electronic documents or old paper documents. ONE DOWNLOAD is all you need to get all of these!
Expert reviews on FreeMoreSoft products
Find out what leading industry experts are saying about Freemore Audio Video Suite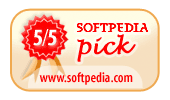 SoftPedia - Editor's Pick

Freemore Audio Video Suite truly offers something for everyone. It's hard not to be impressed with the functionality the program offers. In addition, it is easy enough to use for beginners and powerful enough for creative multimedia pros. Whether the goal is to edit and mix music, capture and record it, share it with the world, convert the video, or deal with PDF documentation & images, Freemore Audio Video Suite is worthy to be considered the best similar products we reviewed.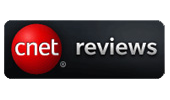 CNET - Editor's Review

Freemore Audio Video Suite is used by artists the world over, for everything from quick digital notepad sketches to full, end to end audio & video production. With the added features and clean interface, you'll spend more time creating and experimenting in Freemore Audio Video Suite, and less time setting up and troubleshooting.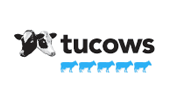 Tucows - 5 Cows

Few multimedia studio software programs offer as many professional and advanced features within as simplified and user friendly an interface as Freemore Audio Video Suite. With frequent improvements, updates and a variety of additional compatible products, Freemore Audio Video Suite is always looking to stay ahead of the market and give users a precision and creative control unlike any other.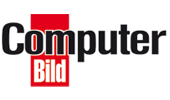 Computer Bild - Editor's Review

Freemore Audio Video Suite remains a strong candidate for its true-to-purpose features, giving users a well-designed software program for audio/video/documentation/image conversion & creation. Though all multimedia studio software programs aim for that end, few hit the mark quite like Freemore Audio Video Suite.

---
Read what our customers say about Freemore Audio Video Suite:
This is really a universal multimedia studio. It takes some time to download but I actually save a ton of time searching for other single tools!
Raleigh Reading - User Since 2012
This one combines more than 30 multimedia tools like converter, recorder, editor, burner, etc. and even some image and documentation tools like slideshow, GIF, PDF & OCR software. It's all free to use with nothing harmful attached.
Dexter Cumberland - User Since 2012
I don't know why you guys make this toolkit free! Personally I use audio and video converters more often, but then I find something useful in your suite like PDF converters & online radio/TV players, fascinating.
Herbert Anderson - User Since 2010
I love to create my own music and your suite enables me to build a home studio. Recording, mixing, burning and a bunch of other tools, that's a lot!
Sheridan Domett - User Since 2009
---
What benefits can I expect?

Freemore Audio Video Suite is designed for easy multimedia & documentation creation. All functions are learnable and usable for both casual users and professionals.
Convert video/audio files
Join video/audio files
Extract audio from video
Record, edit, cut audio & make ringtones
Download & convert YouTube
Convert PDF to image/text
Extract text through OCR
Scan to PDF/Convert image to PDF
Merge/Split PDF
Convert video to GIF
Make slideshows
Burn & rip CD/DVD/ISO
Search & play online radio/TV
Why should I choose Freemore Audio Video Suite?

You have many options to handle tons of audio/video/PDF/Image/disc files as there are so many audio video suite software on the internet. Why should you use Freemore Audio Video Suite?
Humanization Design
Optimal output quality
Super-fast processing technology built-in
Presets with popular settings
Support tons of input/output formats
Cutting-edge encoding/decoding technology
Support multicore CPU
Less burden on your system
Abundant guide contents & online support
Free, safe & no restrictions
---
Freemore Audio Video Suite:

Follow the tutorials below to get your multimedia & documentation creation finished effortlessly, download our easy to read help manual.
Need help?

Any questions and suggestions about any one of our products, please visit our support site. You will also find access to product manuals and a frequently asked questions section.
---
What are the system requirements?
Minimum:
Intel Pentium 3 500MHz or equivalent processor
At least 256 MB RAM
200 MB free hard disk space
Graphics mode 800x600, 16-bit colour
Internet Explorer 6
Recommended:
Intel Pentium 4 1GHz or equivalent processor
512 MB RAM
Minimum 200 MB free hard disk space (since space is also needed to download drivers)
Graphics mode 1024x768 true color (highest 32-bit)
Internet Explorer 7